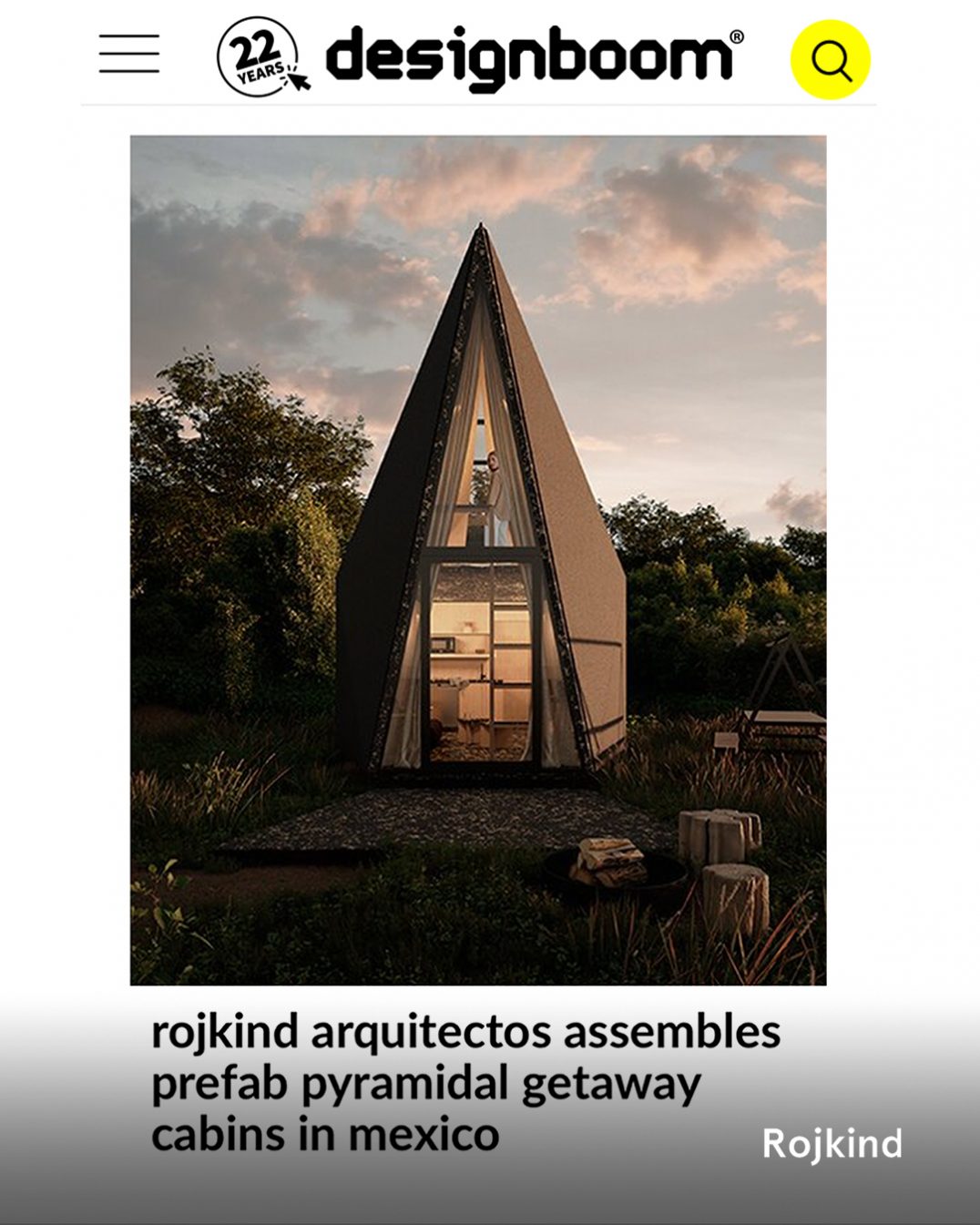 Rojkind Arquitectos assembles prefab pyramidal getaway cabins in mexico
'wander 2.0' is a modular and prefabricated structure, emerging as a vivid getaway cabin amid a woodland area in malinalco, mexico. the project is the result of a collaboration between wander, rojkind arquitectos, amasa estudio and TUUX and takes shape as a new way of vacationing, inviting visitors to disconnect from the city and reconnect with nature. the design includes three different types of structure, with the pyramid shape as the common axis.
Check out more here.