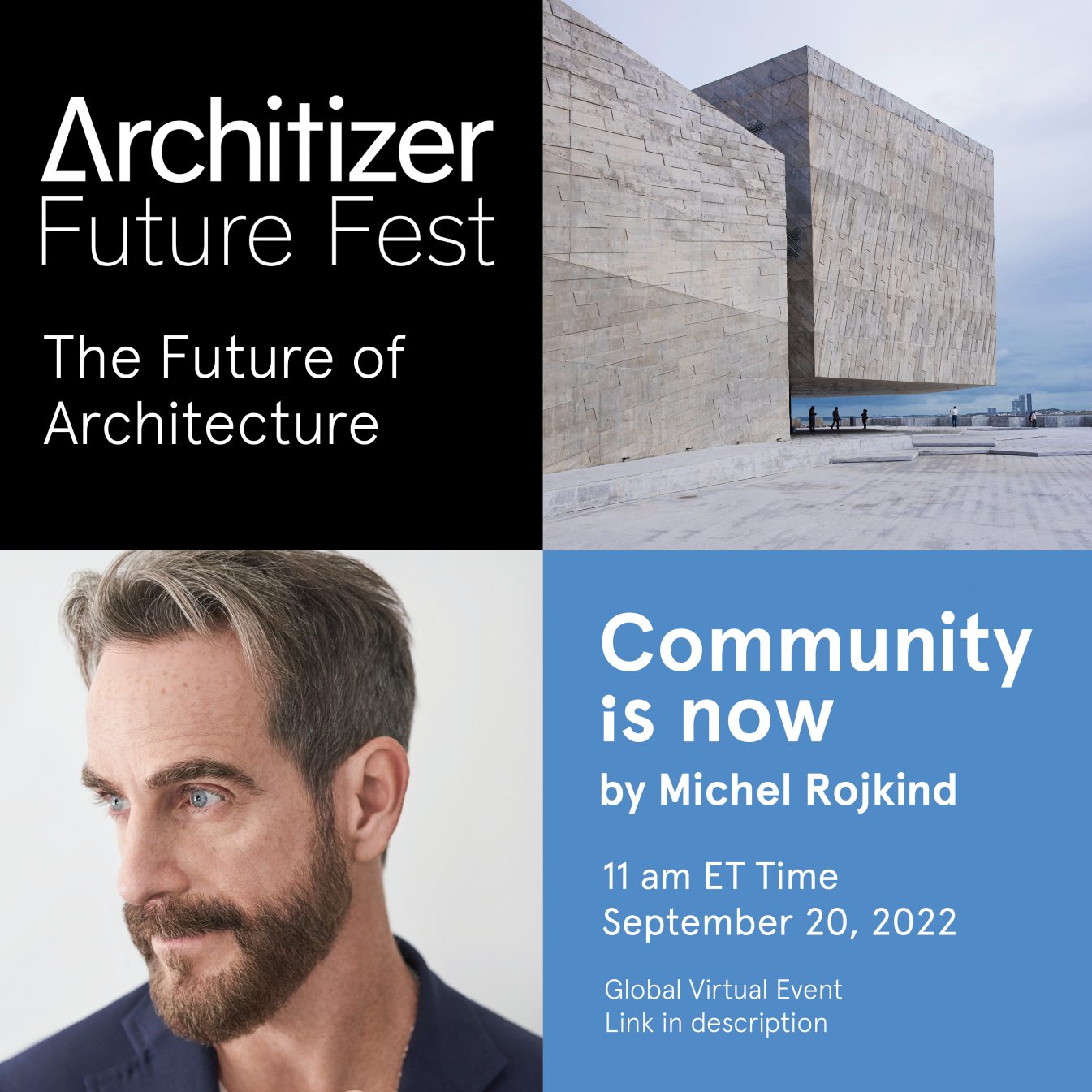 Michel Rojkind in the Architizer Future Fest
Michel Rojkind will part of The Architizer Future Fest. Exploring the future of architecture — at every scale. 
How can architecture be a force for good in our ever-changing world? Giving an insight on how emerging design and construction processes could enable a new era of more sustainable, resilient and equitable architecture.
In the Week 2: The Future of Architecture
Day 7: Community is now 
11 am ET Time,  September 20, 2022
This will be a global Virtual Event: September 12th—30th, 2022. And the registration is free: https://enter.architizerawards.com/aawards-future-fest/